So honored to share that GreptimeDB had made it to the TOP on GitHub Trending since its open sourcing on Nov 15, for 3 days! 🎉🎉
Make sure you don't miss us on GitHub!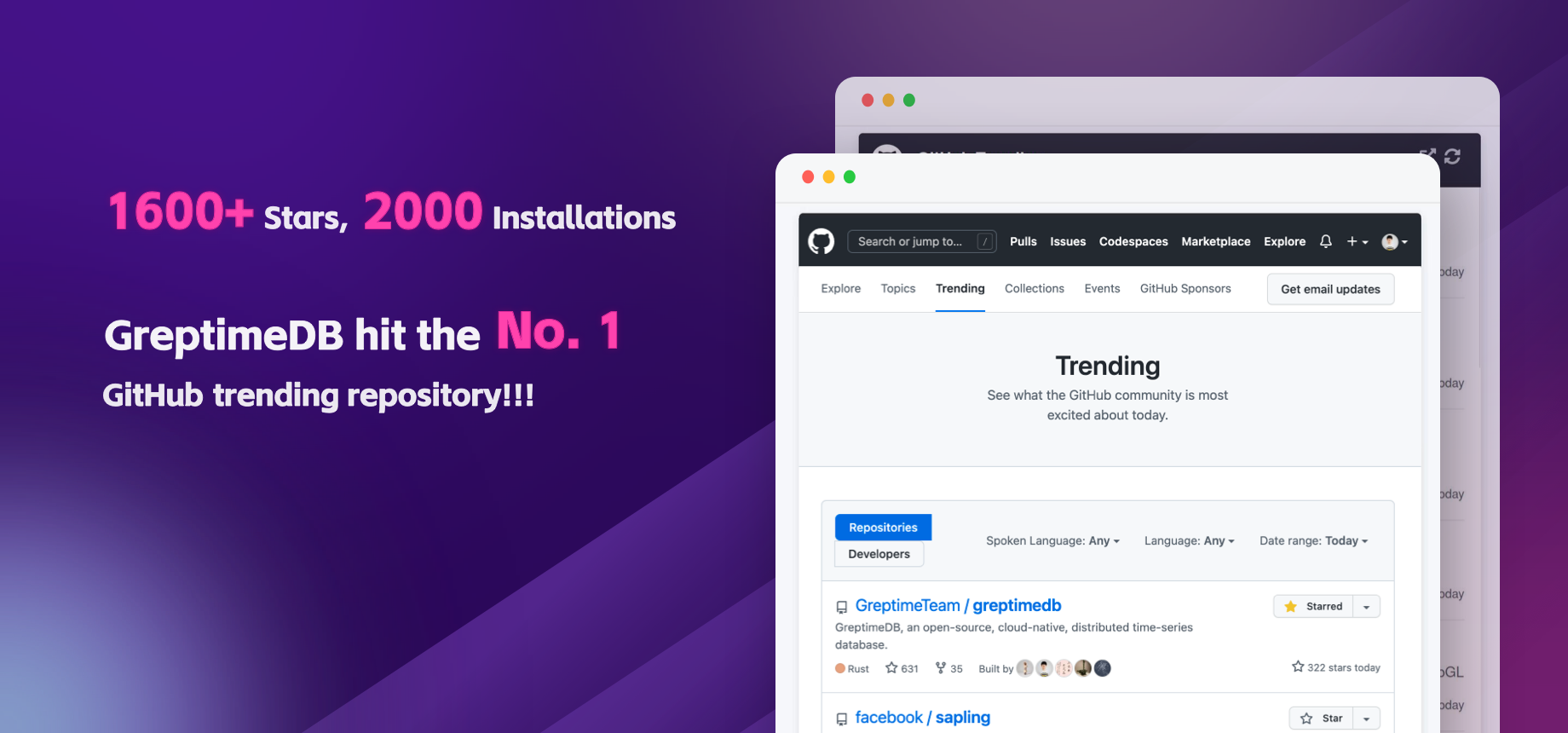 With almost 2000 installations and over 1600 stargazers worldwide within a week, we are committed to building a healthy, active, and sustainable community.
A big THANK YOU to GitHub and all the members of the community! We understand that the number of stars doesn't necessarily reflect the project's quality, but it shows broad attention gained among developers, and we are sincerely grateful for that.
We take every feedback extremely seriously and are working hard to engage more contributors and users to our community, making GreptimeDB an excellent project for all the developers.
We will share our milestones on our blog soon. Subscribe to our newsletter on our website and stay tuned!
We are excited to have 7 new contributors within 5 days! Thanks for all of your love and support for GreptimeDB: @azhsmesos @dongxuwang @lbt05 @morigs @SSebo @Xuanwo @yfractal